TABLE OF CONTENTS


RECENTLY ADDED:
Wyzeguy's LiveJournal, the other journal (frequently updated).
"Enigmatic", an X-Men move fanfic.
"Salute", a Captain America fanfic.
"Fanfic X #1", the second in a 14-part series.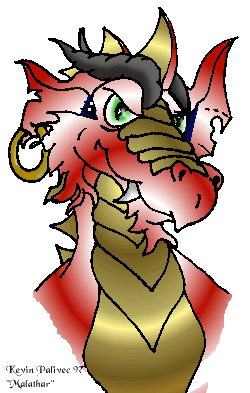 I'm Wyzeguy79, and I'll be your tourguide/dementoid.
This place is, well...my happy home. So don't steal anything! Yes, I saw that. Take the silverware back out of your pocket, and kindly put it back in the drawer. Thank you. =)
Anyway, Shout-outs go to all my online friends: perch_and_creep, korina_h, Qu55, Rogue111, Drizzt2215, Minisinoo, leonardozgurl, Age_of_Apocalypse_Blink, Kittie_the_Ultimate_Evolution, Volcanorob, Dakotamunchkin, Farmerwhitey, Donatello_Ivey, monalisa12978, Lady_Melissa_Davenport, Willow_Girl_99, Nathaniel_Grayson, The_Blaze_Mercennary, Sascha, Alaina_Svatoy, aisling_dagmara, Hazeleyez_98, DefiantX1, Joker_of_Arkham, Katris_the Dynamo, and all the rest. When you see your name, stand and take a bow. You folks kick ass with both legs!!!
UPDATES:

I updated this here webpage. Go me.
QUOTE OF THE WEEK:
MARIKO: "I'm gay."
MORPH (after a stunned silence): "You're extremely happy?"
-Mariko "Sunfire" Yashida and her teammate Morph, in Exiles #11 (2002).

Sign This Bad Boy
View The Freakin' Guestbook
Since 3/12/99, I have dragged
people here kicking and screaming. My pleasure.

This site received its 900th hit on March 27, 2000!!!

The hit counter has since reset itself.

I apologize in advance for all the broken image links. Couldn't be helped.

Freedom of Expression in Fanfiction

Support freedom
This just in: my "Creature of the Night" fanfic won 2nd Place in the short story category of the "X-Day" awards, at: